In our modern world, it can be challenging to develop a fitness routine.
Trust me, I know. I've made a living for 20 years by providing people with regular accountability and direction when it comes to exercise.
Whether you're short on time or overwhelmed by all the free resources out there, it ain't easy.
The key to creating a long-lasting fitness routine is treating it like a habit (aka daily workouts).
In this 6-week program, I'll show you exactly what to do each day to develop and maintain a fitness routine that fits in with your busy schedule. I'll also give you daily motivation so that you'll keep going even when you feel like quitting.
If you're ready to take immediate action to support your health, sign up for this program and get started.
Pssst...it's only $1/day. Your body deserves it, don't you think?
That "perfect moment" is now.
"Nolan is a great motivator and always keeps me on track. His workouts always push me a bit harder than I'd do on my own, and I feel fitter and healthier because of his program."
- Zali
Effective & Efficient
The word "busy" feels obsolete in our modern culture. We're all busy!
That's why I created this program -- to enhance your life by providing daily workouts that fit in with your day-to-day demands. Each workout requires minimal time and zero equipment, caters to all fitness levels and supports you in developing an ongoing fitness routine.
SHORT WORKOUTS
This program is designed to help you get in shape or maintain your fitness level through daily workouts that are 30 minutes or less. That doesn't mean it sacrifices rigor! Each workout is challenging and you'll be thanking me for keeping it under the 30 minute mark.


ZERO EQUIPMENT
We don't all have access to fitness equipment or gyms, and we also don't need it to develop or maintain a great fitness level. That's why the only piece of equipment we use is a mat (and even that's optional). You know what that means...you can do these workouts from anywhere, even on vacation!


ALL LEVELS
The workouts in this program get increasingly harder each week, so if you're a beginner you won't have a problem (but you will still be challenged!). I also offer modifications for exercises throughout the workouts.


HABIT DEVELOPMENT
Good habits are the fuel that supports healthy living for busy people. That's why this program is designed to help you develop a regular fitness routine with daily workouts and motivation.


COMMUNITY
Transformation is always more powerful when you can do it alongside others. When you sign up for this program, you'll get access to a private Facebook group where you can share your success, challenges and questions.
The Three Pillars of Fitness
Your weekly workouts are based on the three pillars of fitness that are designed to support long-term health: strength, cardio and flexibility. Read more about each pillar below.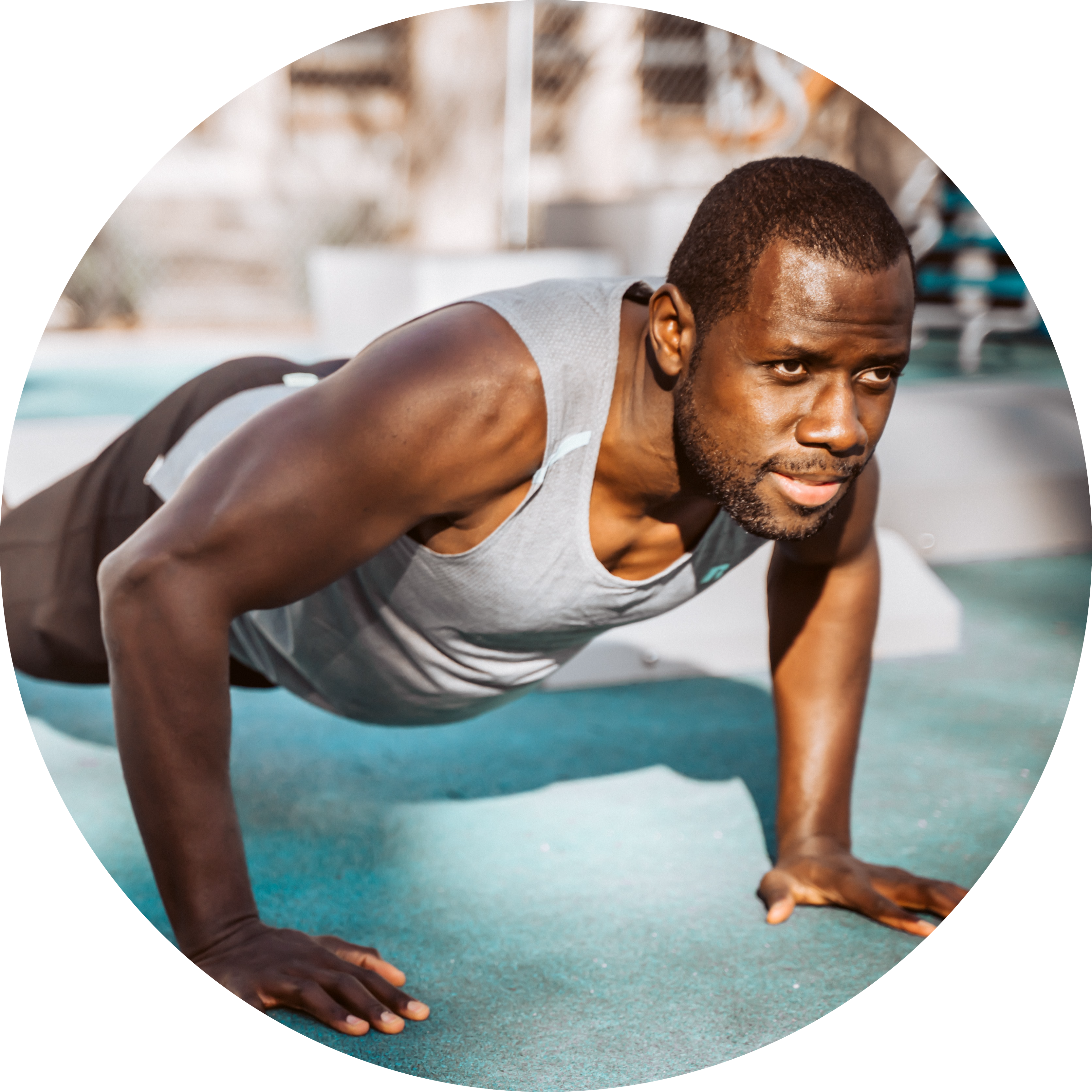 STRENGTH
Each week includes three strength workouts (2 full body and 1 core focus) to help you tone and build muscle.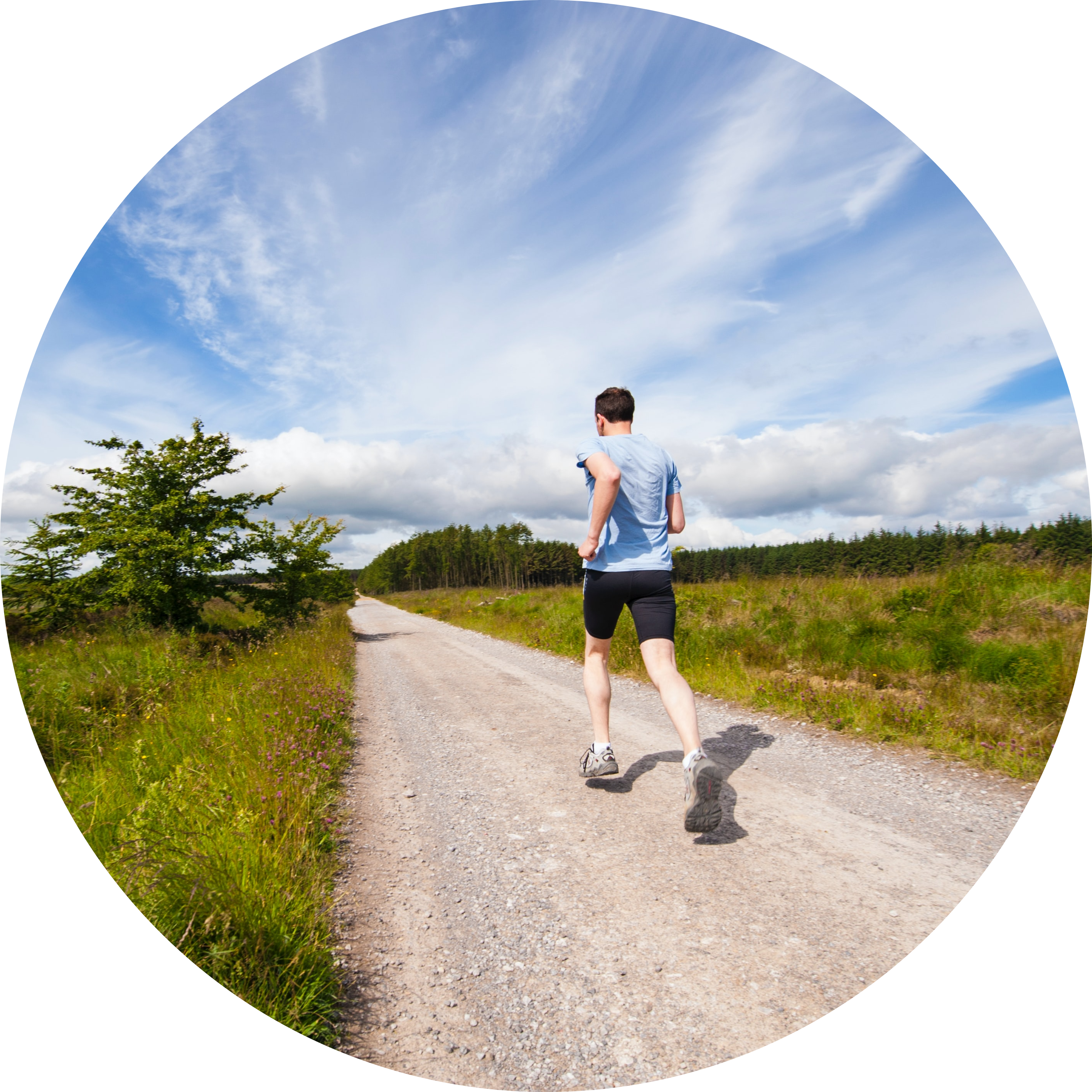 CARDIO
Each week, you'll do two cardio workouts (your choice!). I'll provide different formats so that you get your heart rate pumping and get the most out of these workouts.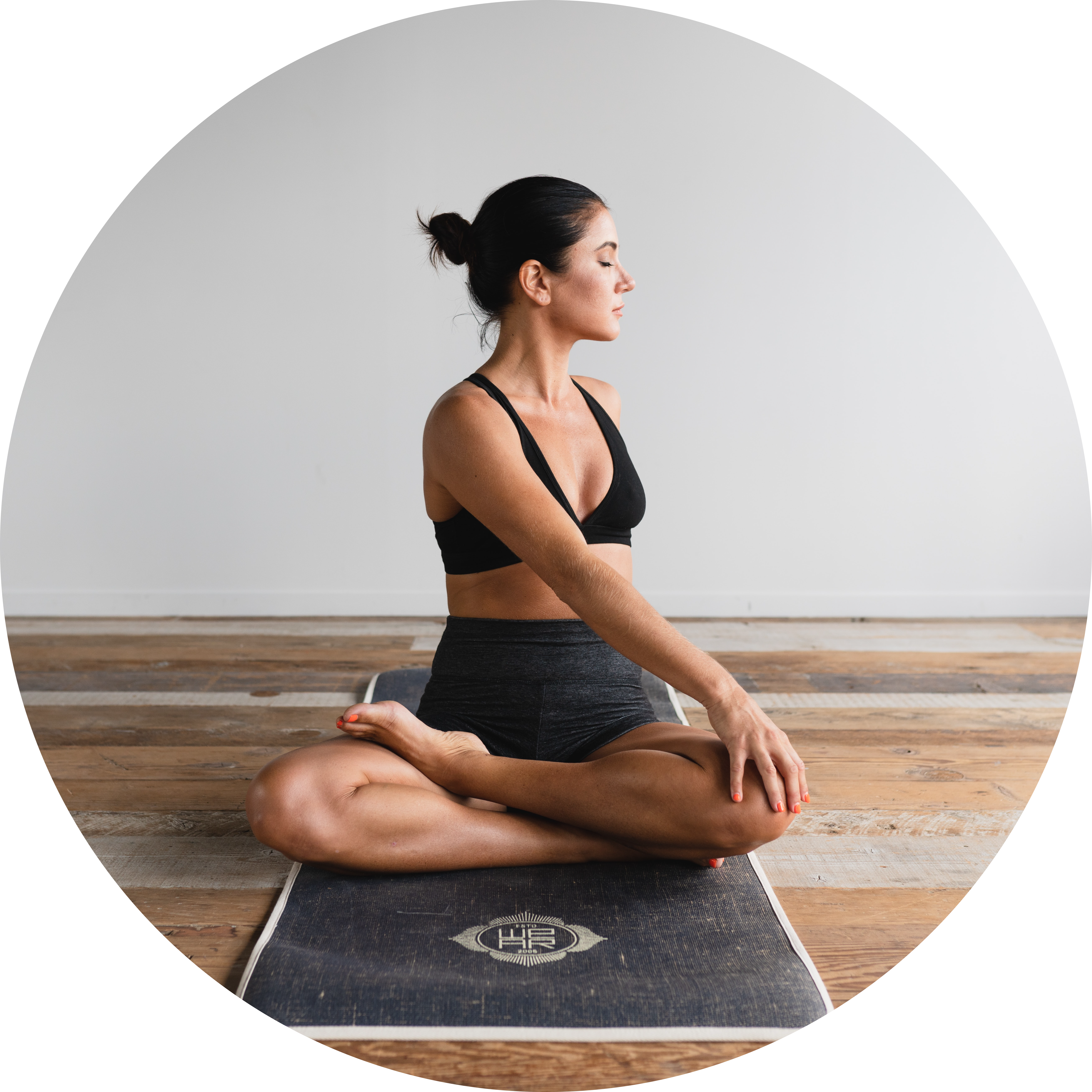 FLEXIBILITY
Throughout the program, we'll gradually develop a basic yoga flow to improve flexibility and help create that mind-body connection.
"Nolan's workouts are challenging without being daunting, and it works every part of the body in a sequence that makes great sense. Nolan teaches with a heart and sense of humor. He actually makes working out FUN!"
- Jaime
"I began working with Nolan to boost my motivation and give myself a fitness routine. I saw almost immediate results in my arms and abs. Nolan was motivational without being overpowering and gave me just the degree of support I needed."
- Kiara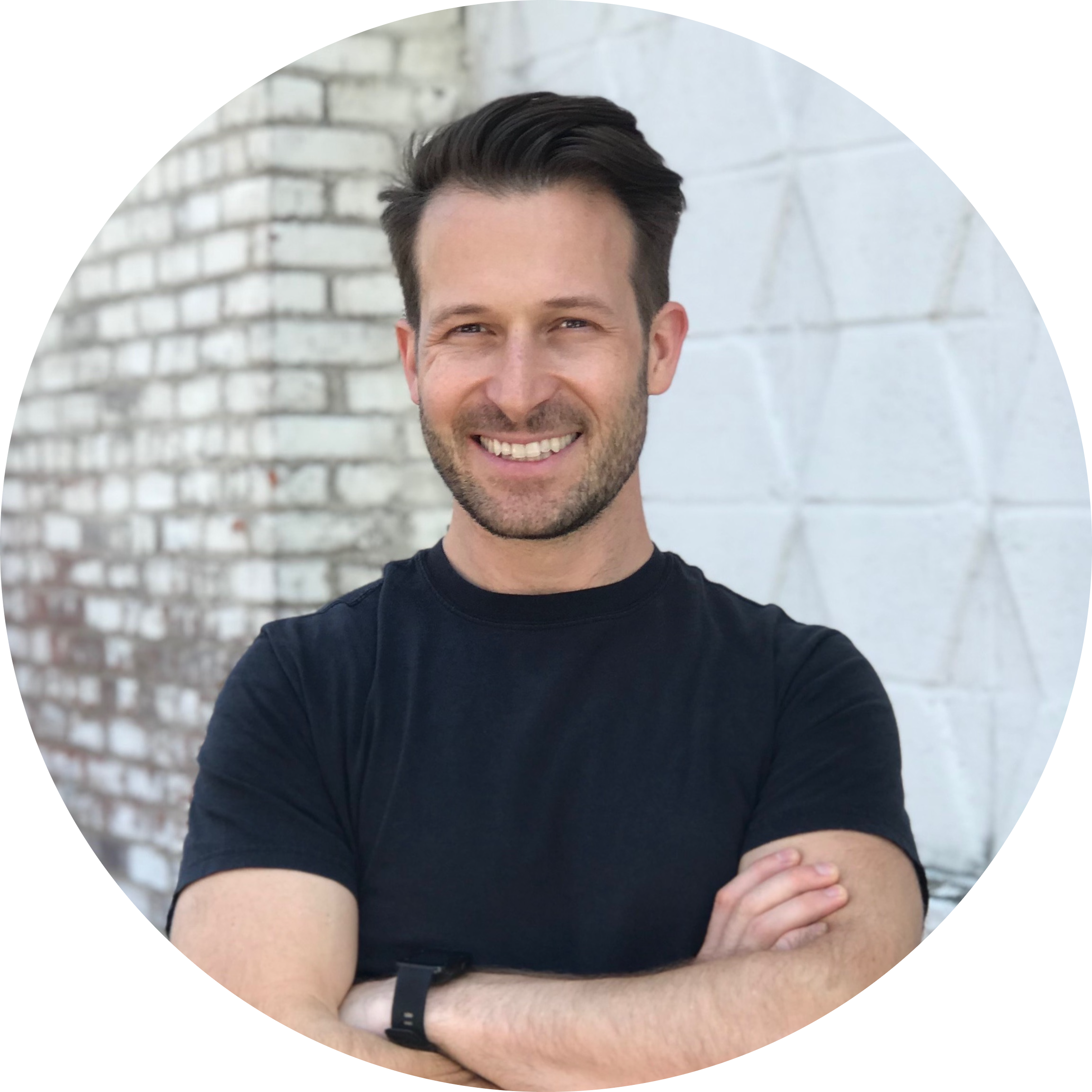 A bit about me
In my work, I am passionate about applying my two decades of experience in personal training, yoga and Thai massage to the idea that being physically strong and able allows you to interact with the world in a more meaningful way. 
Beyond getting the "perfect" physique, fitness is a path to living a full life and staying injury-free. 
FAQ's
When does the course start?
The course starts whenever you're ready (but start it on a Monday!). It is a completely self-paced online course - you decide when you start and when you finish.
How long do I have access to the course?
How does lifetime access sound? After enrolling, you have unlimited access to this course for as long as you like - across any and all devices you own.
What if I am unhappy with the course?
We would never want you to be unhappy! If you are unsatisfied with your purchase, contact us in the first 30 days and we will give you a full refund.
I am just getting back into fitness. Can I do the workouts?
These workouts are designed for any fitness level. If the workouts feel extra challenging (i.e. you struggle to get through every workout), you can repeat a week before moving onto the next one. And as always, if anything hurts (this is different than burning), don't do it! If you have a current or previous injury, consult your doctor first.
What if I am not on Facebook?
Community is so powerful when you're undergoing transformation or just working on maintaining a healthy habit. You're not required to join the Facebook group, but if you're not opposed, I encourage you to do so! If it's a hard no, make sure to grab one or two accountability buddies in your life. Do the program with a friend or partner, tell someone about it, whatever you need to do to get the support you need to stay on track.
I hate yoga (or at least I think I do). Do I have to do the yoga workouts?
Think of yoga as stretching. We're using our body weight to stretch and strengthen our muscles and it also helps you connect your mind and body during workouts. I encourage you to be open-minded and go through the flows each week (there's only 1/week). If you still feel a certain way about it at the end of the program, what you do next is up to you!
Can I share my login with someone else?
If it's a family member that you live with, of course, but we're a small family-run business, so we appreciate you spreading the word and encouraging friends and colleagues to create their own Teachable account to access this program.
I would like extra support with nutrition. Can you help with that?
Absolutely! You can book a call with us to learn more about our coaching programs and nutrition support.
Other questions?
Email me at [email protected] and I'll respond within 48 hours.
"Nolan's friendly, easy manner lets you feel like he's right there with you in your home. His workout routines, and his knowledge about manageable and attainable goals, are not only sensible and productive but fun! I highly recommend him."
- Jaime
Check out my other courses
All of my programs are designed to help busy people attain the health and fitness they desire with the limited time our modern world affords. Whether you're in your 20's, 80's, parenting - wherever you are - I've got something for you.
Check your inbox to confirm your subscription